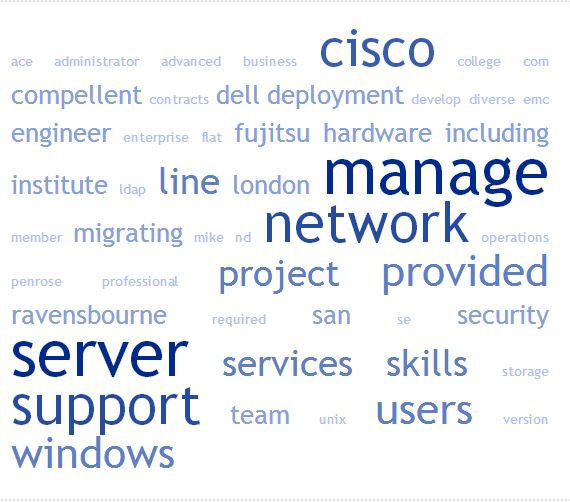 After seeing this LifeHacker article I popped the text from my CV into http://tagcrowd.com/ to see how my CV shaped up.
As I'm looking to move into management for such roles as Network Manager I'm quite pleased at how this tag cloud shapes up.
I definitely suggest that every gives this a go.