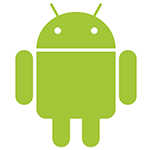 When trying to flash my old Motorola Xoom using this excellent guide http://www.xda-developers.com/motorola-xoom-still-alive-and-kicking-receives-functional-kitkat/ I was unable to flash the system and google apps zips from TWRP and received the following error:
Updating partition details...<br /> Unable to open zip file.<br /> Error flashing zip '/sdcard/update.zip
The error wasn't quite verbose enough. I found when I tried to have another stab at flashing the recovery partition Android was more helpful and told me that the battery level was too low.
Plugging the device in I was able to flash the device straight away and bring my Xoom back to life and make use of an old tablet again!